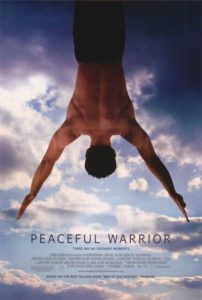 Anyone who knows me well knows that in my opinion, far and away the best movie of 2006 was Peaceful Warrior, based on Dan Millman's beloved autobiographical novel Way of the Peaceful Warrior, which has been a portal to the inner path for many. Simply put, there is no movie I am aware of that more honestly and movingly shows what learning with an authentic spiritual teacher is like, capturing the traps, lessons, pains, and joys experienced upon the way.
I paid to watch Peaceful Warrior three times in theaters last year. This weekend, I'm going to see it for free. Universal Studios is offering $15 million dollars worth of free tickets to see the movie in the first weekend of its general release, starting from today through Sunday.
Claim your tickets here!