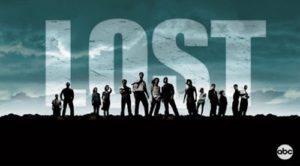 Once I watched an exciting past episode of Lost with a friend who also enjoys it, but who couldn't stop thinking about it as he watched it. An action scene begins, and he shouts, "No way! The water wouldn't have risen that high!" or "I really doubt Kate would've said that; that was off." Fine. But that's looking at the show, interpreting it, critiquing it—not experiencing it. He's enjoying it in a certain way, but I wonder if he wouldn't enjoy it more to simply enter the world that's presented on screen for 45 minutes, and leave the analysis aside until the end credits. (I know I do!)
I find myself in an episode that's going on 24 hours a day, every day. It's there for me to enjoy every minute, whether that means laughing, crying, complaining, or sleeping.
For me at least, it's turning out that there's nothing very mystical about "mysticism" after all. It's just the desire to experience reality, nothing more.