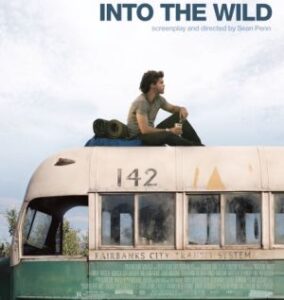 I could write a thousand-word review about this movie. I could call it the Walden of our times. I could tell you how it is an ode to the beauty of America as The Constant Gardener was to that of Africa and Spring, Fall, Summer, Winter… and Spring was to that of Asia.
I could tell you that its five chapters, Rebirth, Adolescence, Manhood, Family, and The Getting of Wisdom, form a remarkable portrait of renunciation and self-discovery in the mystical journey. I could tell you how it reminded me of my teacher's wise counsel to me when I was "hell-bent" on getting enlightenment as soon as possible. (And, of course, I just did.)
But there's something about profound experiences that demands a restraint of the tongue, a savoring of the sublime, and a respect for silence, so that the fewer the words, the better.
You see, watching Into the Wild is a sacred act. It is prayer. And, as prayer, there is nothing to say afterwards but "Thank You," or "Amen." Thanks to Trev for pointing me to this inspiring, but insightful and honest examination of one man's incredible journey.